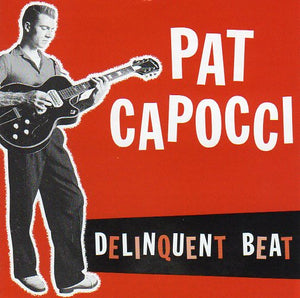 Cat. No. 1884: PAT CAPOCCI ~ DELINQUENT BEAT. PRESS-TONE MUSIC PCD 17.
BACK IN STOCK. ONLY 2 AVAILABLE. SELLING FAST. WAS $25.00. NOW $23.95
SECOND SOLO ALBUM FROM JUST ABOUT THE HOTTEST ROCKABILLY ARTIST IN AUSTRALIA AT THE MOMENT. ROCKS ****
TRACK LISTING: Leave This World Behind / All My Fault (Don't Feel Sorry For Me) / Delinquent Beat / Barebones Barber Shop / Devil At My Door / Trapped In A Cage / Sally Ann / Dynamite / Devil Got My Baby / All Night Long / Capocci's Crawl / Pinch Me Quick / Half-Way Dead / I Promised I'd Never Fall In Love Again.
CD
---
We Also Recommend
---